"Music 

and sport activities 

are positive 

for all children's 

well-being."
Children who are involved in sports get higher school grades, have an increased sense of self-worth, and are more likely to complete high school than children who are not involved in sport. Children involved in sports are also generally healthier due to their increased activity, and have stronger social networks than children who do not participate in sport.
Children involved in music activities (such as learning a musical instrument) are often better adjusted, with increased academic performance, ability to think creatively, emotional understanding, and emotional expression. Children involved in music typically have better memory skills than those who are not musically trained.
Extracurricular activities are designed to supplement school curriculum and provide additional opportunities for our students to develop skills, character, and leadership.
There are many activities available for students to participate in throughout the school year. To find out what activities are available through your school, consult your school's student handbook or contact the school office.
Music The school attaches great importance to music in the education of children. The school has a dedicated music room with trained music teachers. Vocal as well as instrumental music is taught to the children as they are encouraged to take up some instrument or vocal training. The school also plans to provide students with respected and accredited professional certificates from internationally recognized bodies for music.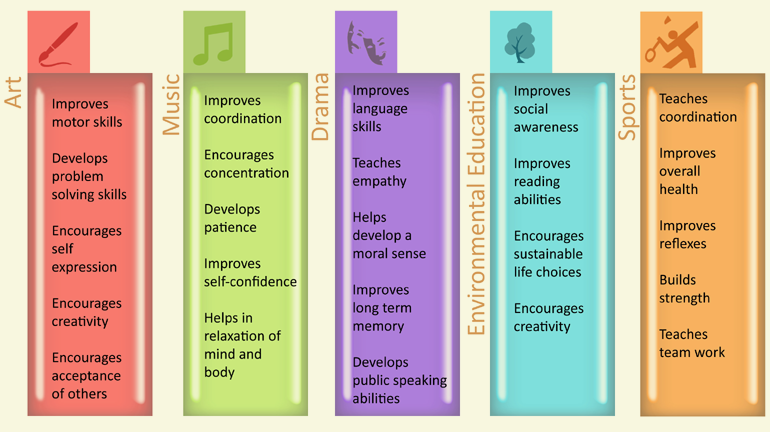 Music The students can opt for Music as one of the co-curricular activities. Various options open to students are:
Music Vocal  Basic knowledge of Music, Shabad ( Classical and Light), Knowledge of Ragas, Patriotic songs, Devotional songs and English songs
Music Instrumental  Tabla. Congo, Banjo, Keyboard, Guitar, Harmonium, Tanpura, Drums, Swar Mandal, Plate Tarang
Dance & Aerobics A special dance room is also provided with dedicated dance teachers who teach children both western and eastern dances. In addition, yoga and aerobics also form a major part of the activities with children taking a keen interest in them.
Club Activities Academics apart, different clubs have been set up for children to explore their creativity.This involves Nature club, Quiz and Creative Guild Club, Literary Club, Computer Club, Maths Club under the tutelage of teachers sharing knowledge in a friendly atmosphere.
Art & Craft Art provides another activity for children to hone their skills in pencil shading, spray painting, origami, clay modeling, mixed media, collage work, cotton and thumb painting.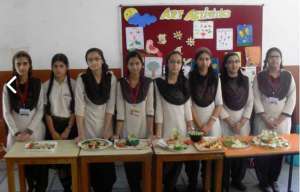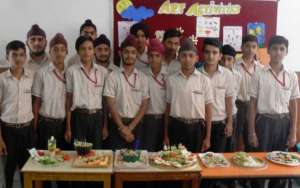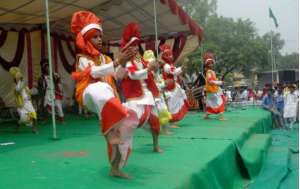 Yoga Yoga, Surya namaskar, morning and evening prayers along with daily quoting of news headlines and thought for the day on the board are a healthy part of their daily routine.